"The sales of glue dispensers are inseparable from the talent team and focus on professional achievement." The chairman said.
The filling machine of Shenzhen Aosong Automation Co., Ltd. has achieved today's achievements, and it is inseparable from the hard work and quiet dedication of employees. It is inseparable from the contribution of talents. With the continuous development of the company's business, the business volume is gradually increasing. The development of the work requires more and more professional talents. Osong attaches great importance to the construction of the talent team and strengthens the construction of the talent team from three aspects. First, Ozon has a good relationship with many research institutes, industry alliances and associations. Cooperation, you can recruit better talents; second, Shenzhen is a modernized city where high-end enterprises are concentrated. Aosong also actively recruits high-end talents in the industry. Third, the training and training of existing talents Develop and improve work skills in practice.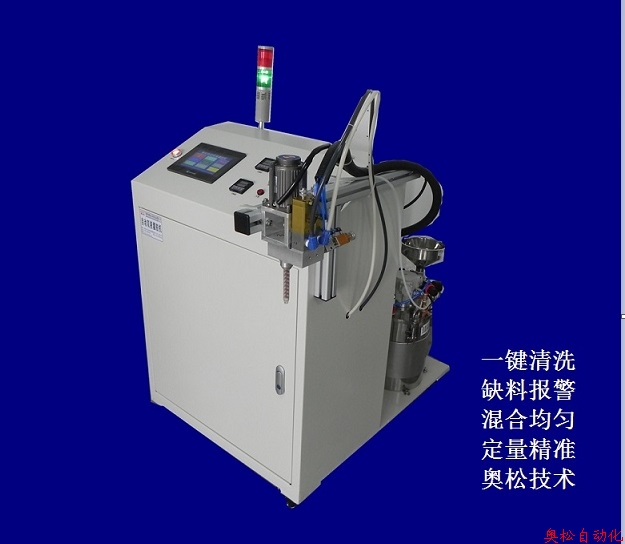 "Because of concentration, so professional." This is one of the most important reasons for the success of Ozon Automation. The chairman said that Ozon Automation Co., Ltd. is a very pragmatic company, and the work is very stable and steady. The automatic and online glue filling machine of the glue filling machine and the glue filling machine as a target of the main attack reflects a spirit of concentration. In turn, in the field of dispenser fluids, Osong Ozon Automation Co., Ltd. puts the technology to the extreme, the innovation to the extreme, the service to the extreme, the supply system to the extreme, the company to work hard around the glue machine So focus and professional. At the same time, the chairman believes that the success of Aosong Automation Co., Ltd. is also inseparable from the dedication of the company team and the meticulous professional division of labor.
Finally, in the industry, Osong Automation Co., Ltd. has more than ten years of accumulation, including the precipitation of technology, the precipitation of quality management, the precipitation of product innovation, and the precipitation of customer resources. These elements are combined to create today's Aosong filling automation. No matter the single-component glue filling machine or AB filling machine, it is the main body of Aosong Automation Co., Ltd.
For consultation of dispensing machine and glue filling machine, please contact: Shenzhen Aosong Automation Equipment Co., Ltd.