In recent years, the overall temperature has dropped, the weather in Guangdong has also cooled down rapidly, and people's lives and work have been affected more or less. Take our glue machine, the operation of the glue machine The fluidity of AB glue has a close relationship. When the temperature is lower than room temperature, the consistency of glue is different.
We visited some customers, some of them use epoxy resin. This glue has little sensitivity to temperature. Generally, it can be used without heating. Other customers use silica gel, and generally do not need heating. Some special AB glues are quite sensitive to temperature, so when the temperature is reduced to a certain level, the pressure tank of the AB glue machine needs to consider adding a thermostat to keep warm. For example, a AAA brand glue produced by a manufacturer in Zhejiang has a considerable influence on the temperature change. When the temperature is 30 degrees Celsius, the viscosity of the glue reaches 1000 CPS, and the curing time will also be accelerated. One thing to note: does not affect the glue characteristics. In case of heating, not all glue can heat up.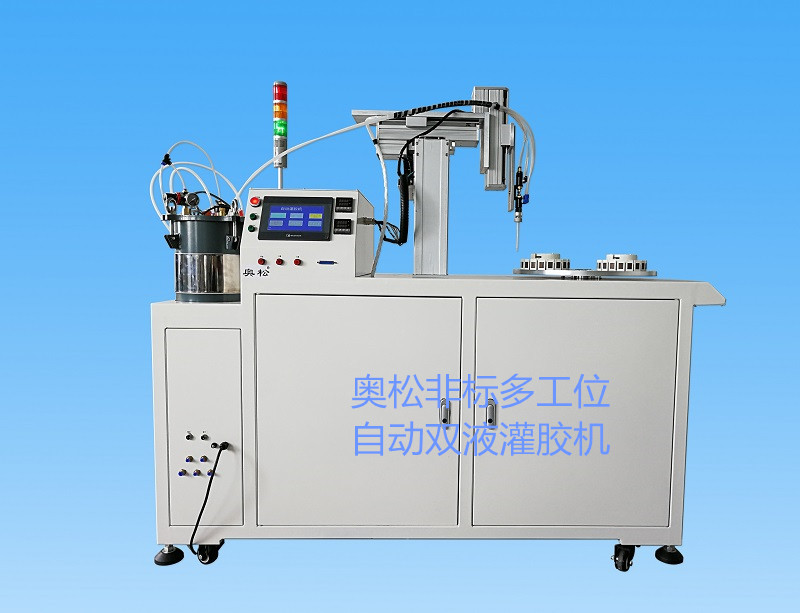 After adopting the constant temperature mode for the pipe of the automatic glue filling machine, it is no longer worried about the cold winter for some glues that are solid. Consult the glue dispenser of the glue machine: Shenzhen Aosong Automation Equipment Co., Ltd.