Shenzhen Aosong Co., Ltd. team professionally developed the following patents:
First, CCD visual recognition dispensing control system: The software is mainly based on modern optical imaging and dispensing automation, using digital image processing, computer communication technology and mechanical integration technology, a comprehensive high-tech core product. Soft Deng Deng number 2383668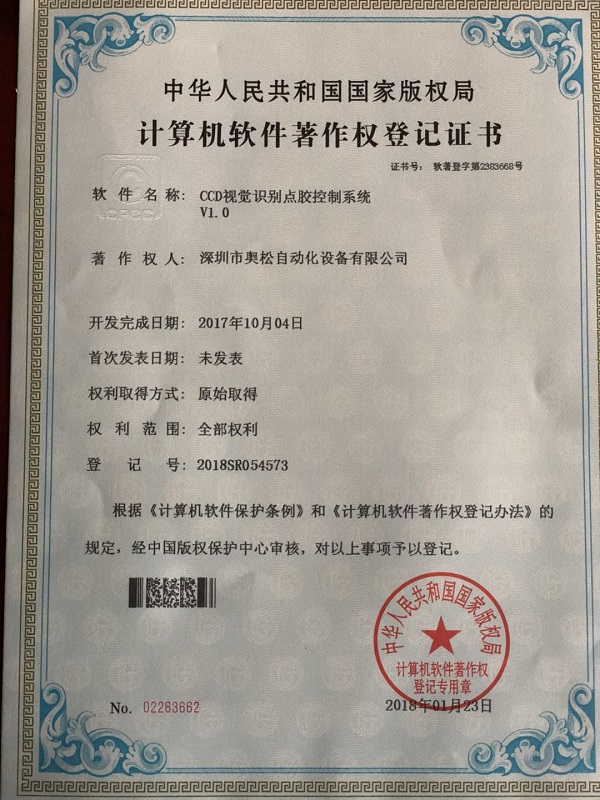 (2), automatic loading and unloading thread coating machine system: soft landing number 2383659.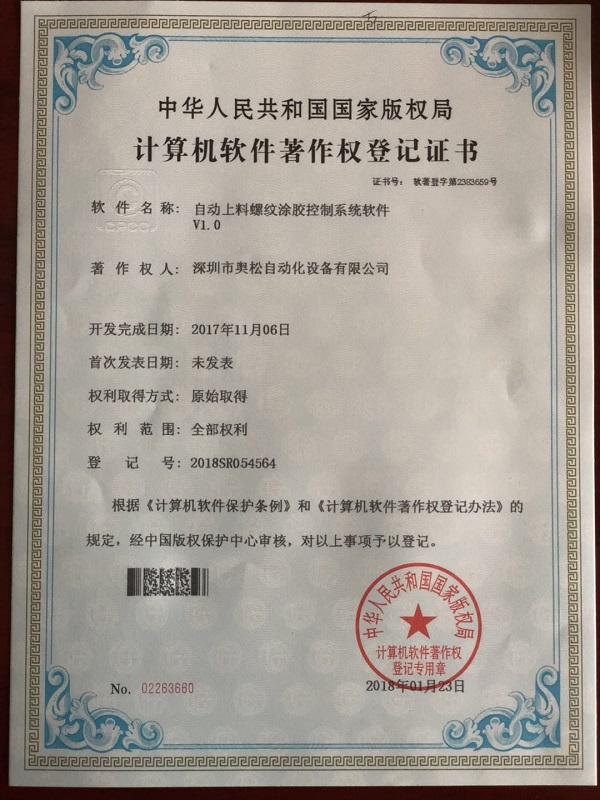 Third, automatic foaming machine Automatic glue filling machine software. Soft landing number 2380917.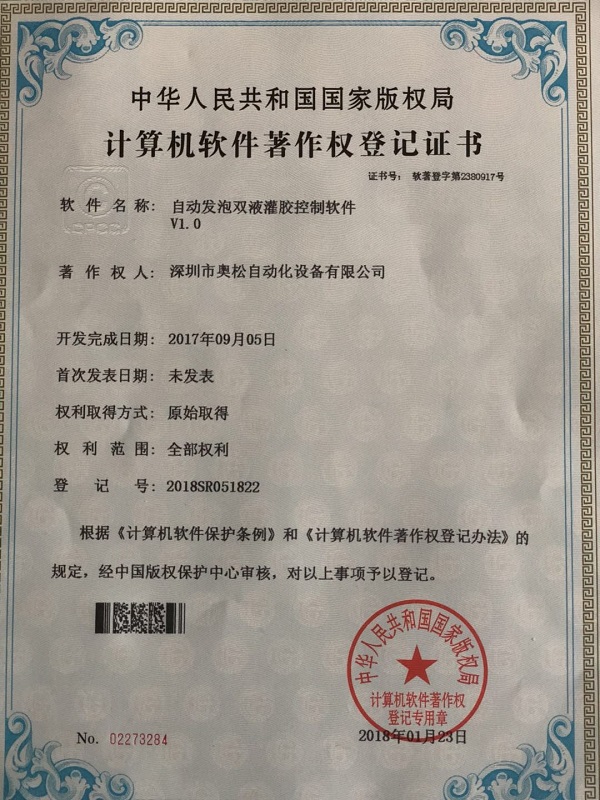 Fourth, the foaming machine glue machine utility model patent number: 2017219230150.0.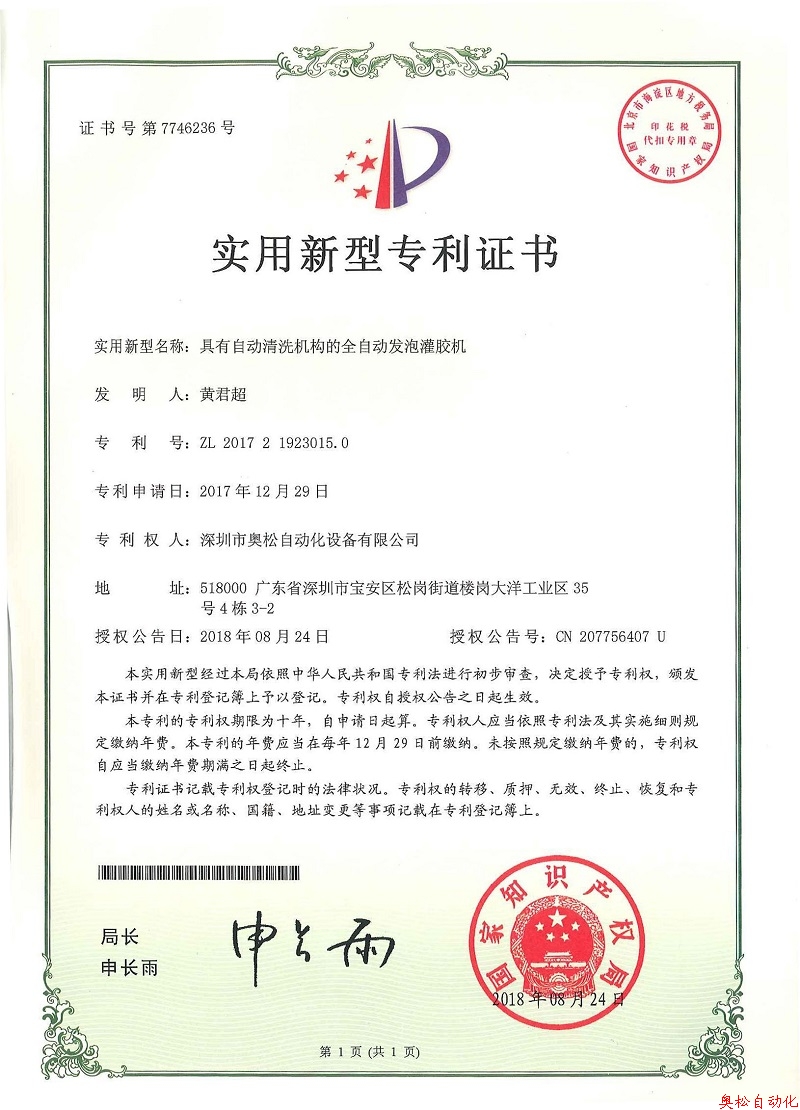 Five, dynamic hybrid valve new patent: 201721922696.9
Sixth, the glue machine patent: ZL 2017 2 1919744.9.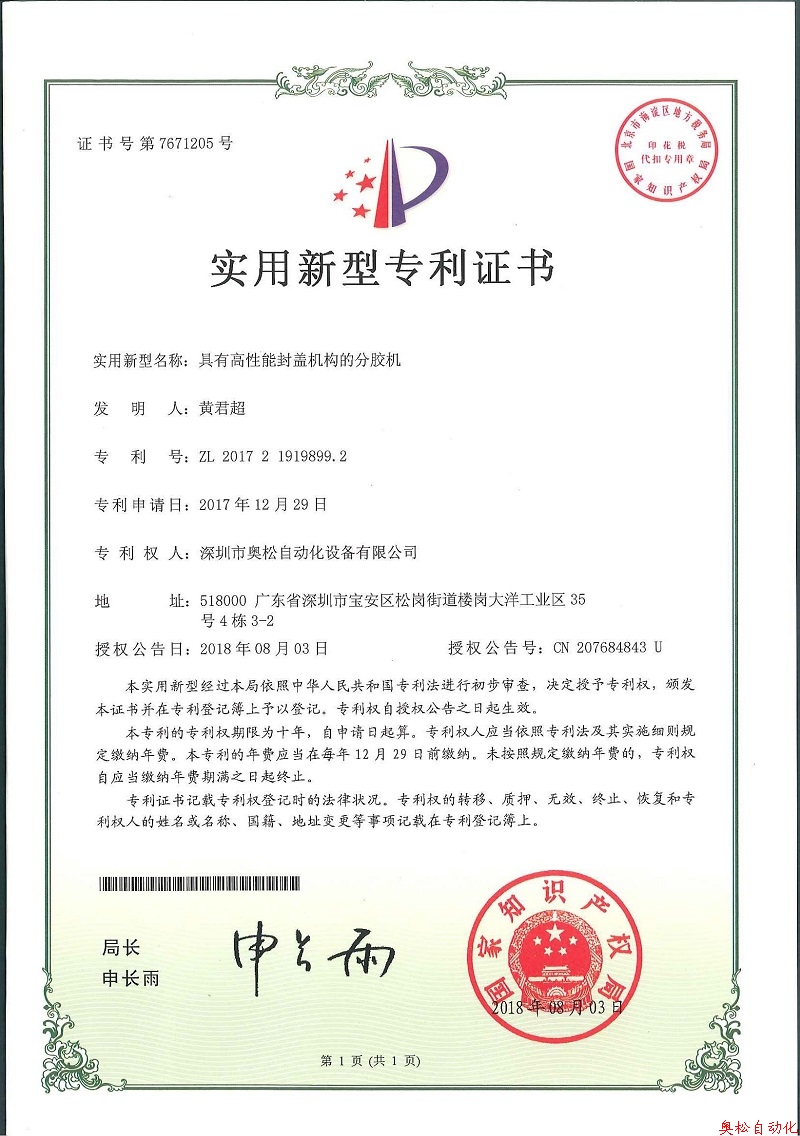 Seven, high-precision peristaltic pump (peristaltic dispensing machine): ZL 2017 2 1919744.9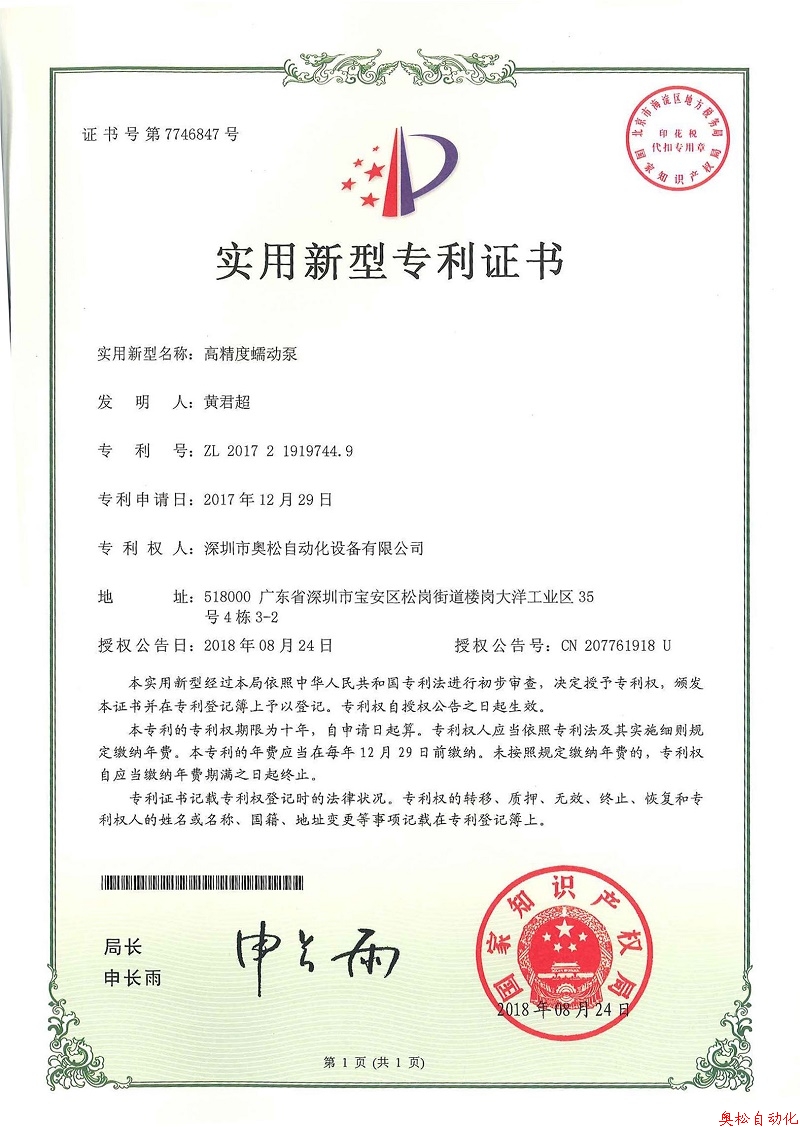 Eight, automatic thread coating machine: ZL 2017 2 1922745.9